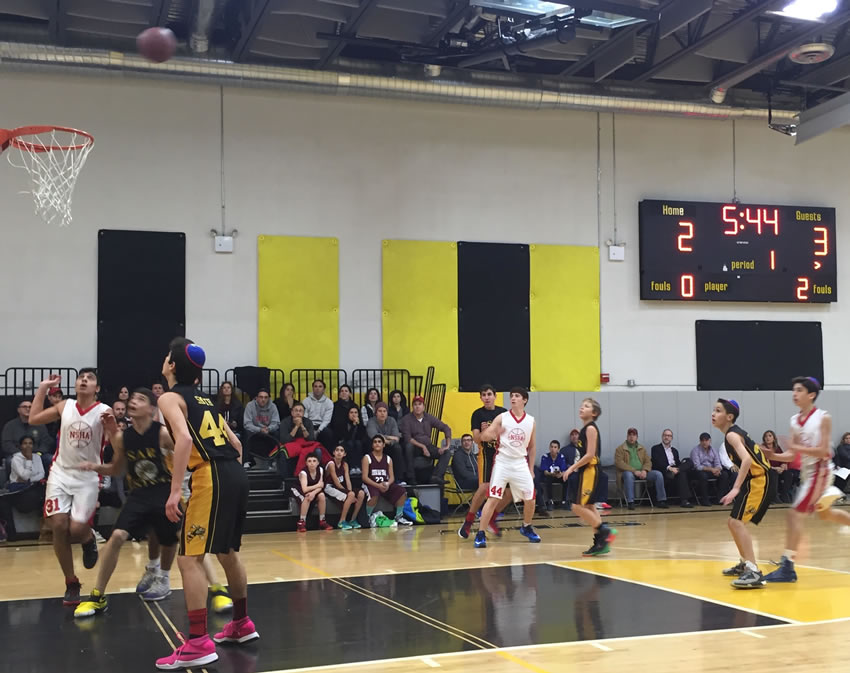 All of our sports teams had a busy week and we celebrated some huge victories!  Here's our Lions recap of the week.
HOCKEY
NSHA Hockey continues to be UNDEFEATED with a 4-0 record.  In their game against HALB this week, Charles Greszes scored 3 along with Russell Schneider scoring his first of the season. Mark Seigleman was a wall on the goaltending side making many saves to secure the victory.
GIRLS BASKETBALL
Our 7-8 Grade Girls Basketball teams outplayed HANC.  Congratulations to Ashley Cohen, our high scorer with 10 points and 10 rebounds for NSHA.  It was a well played game on both sides.
Our Girls JV basketball team matched up against Yeshiva Har Torah, not winning their game but playing hard.  We know we'll cheer them on to great wins during the rest of the season.
BOYS BASKETBALL
8th Grade boys Basketball took a major win in their game against HANC as well, winning 62-42. Steven Levian had 23 points and Aaron Hajibay had 12 points as the top scorers.  We had a doubleheader win Wednesday night on our Cherry Lane home court. In the first game NSHA JV 7th grade boys defeated the defending last year champions HALB 29-26. We were led by Ari Tuerack with 9 points and Ethan Zuckerman with 8 points.  In the 8th grade Boys Varsity game, the defending champion NSHA defeated HALB 50-31. Stevan Levian had another solid game with 18 points including 4 3 point field goals. Aaron Hajibai had 13 points and Josh Hutt came off the bench to hit 4 3 point shots for 12 points. The undefeated 8th grade defending Champions are 2-0.
The 7th grade boys basketball team went to Magen David in a great match up, winning in overtime 42-39. David Kahen hit a shot with 7 seconds left in regulation. Ari Tuerack led the team with 14 points. David Kahen had 15 points.
Although our boys 6th grade basketball team didn't win against HALB, it was a hard fought game.  Joseph Hajibai and David Orbach led with top points.
SWISH FOR SDEROT
The Swish for Sderot Championship game between NSHA and SAR was a nail biter!  Although we did not take home the title, we are proud of our team's incredible efforts making it to the Championship and being undefeated until the last game.  Congratulations to Swish for Sderot NSHA MVP Steven Levian.