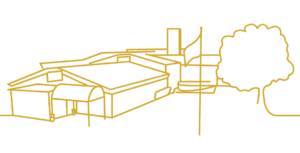 Welcome to North Shore Hebrew Academy's Elementary School!
Every student learns, grows, and achieves their potential at NSHA's Elementary School.
Our students in first through fifth grade become driven, self-motivated learners, and independent thinkers who work hard, try their best, and speak and act with chesed. They read enthusiastically, conduct research, solve math problems, perform complex science experiments, and study American, Israeli, and world history. In our expansive co-curricular offerings and special programs, students discover who they are and what interests them in the classroom and beyond.
Judaic Studies lessons seamlessly integrate into every aspect of the elementary curriculum. Students grow their connection to their Jewish identity, the Torah and its teachings, and the land of Israel. They study Chumash, Navi, and Mishnah, and their Hebrew language skills blossom in classes taught by fluent Hebrew speakers.
Keep reading to learn more about each grade, and we look forward to welcoming you to our Cherry Lane campus!
Dr. Sharon Applebaum
Rabbi Adam Acobas
Ms. Loren Borgese