Register below via our online form.  Contact Abigail Zausmer Weiss (aweiss@nsha.org)/516.487.8687 Ext 167 with any questions.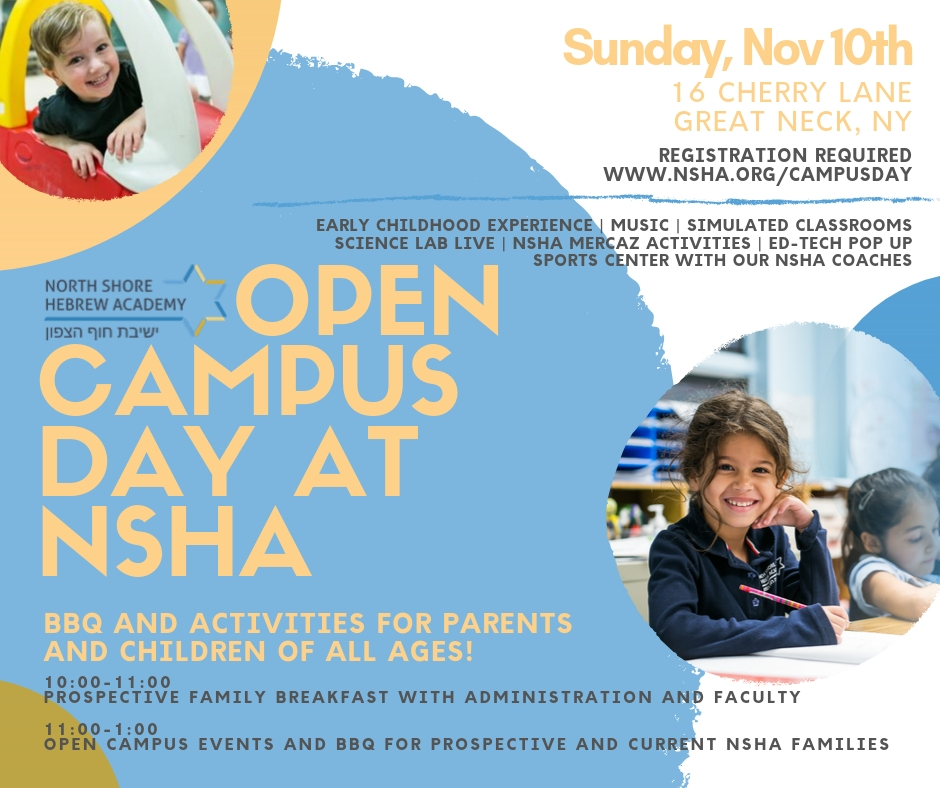 Open Campus Day on November 10th, 2019 replaces the Open House that was originally scheduled for November 3rd, 2019 
Please note that all students, regardless of age must be accompanied by an adult – this is not drop off programming.  
When visiting NSHA, please be mindful of our dress code.  Men/boys are expected to wear kippot and long pants and women/girls are requested to wear skirts and dresses.